Say Hello To Your Cat's New Favourite Spot 🥰

If your furry friend is just like ours, they love to jump, climb, and find the most ridiculous spots to hang out on! Made from the highest quality materials, the Nymock Indoor Cat Hammock gives your cat the safest and best place to lounge on!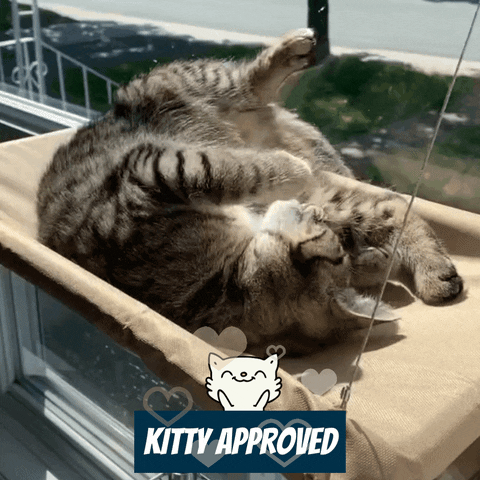 Keep Your Cat Busy With No Effort At All

Cats require a daily amount of physical stimulation which might not fit your busy schedule. If you work from home or are always on the go, the Nymock™ will keep your cat busy in their hunter ways - saving you more time in your day!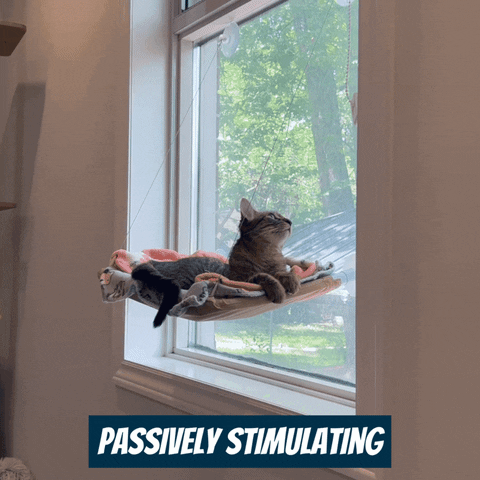 Satisfy Your Cat's Natural Instincts
If you're a cat owner, you've probably heard those annoying howls after letting your cat out that one time. Give your cat a reason to stay inside by bringing the excitement of the outdoors within the comfort of your own home!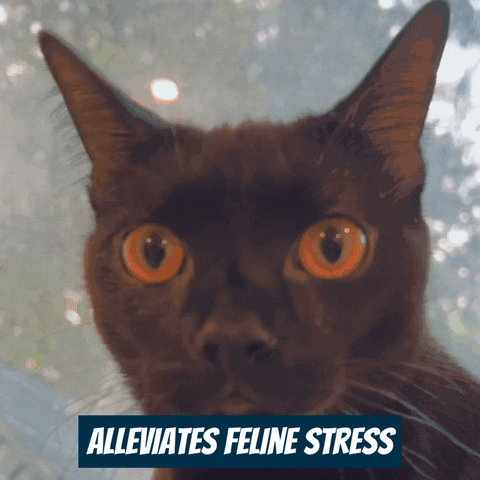 Saves You Space
Eliminate unnecessary clutter by replacing large cat trees with the Nymock™. Purr-fect for cat owners in condos or apartments or for homes that just need a bit more space.
Made From High Quality Materials

Unlike most DIY (do-it-yourself) cat shelves, the Nymock™ does not damage your walls and can support two averaged sized cats or 40lbs (20kgs) of weight, thanks to our industrial strength suction cups!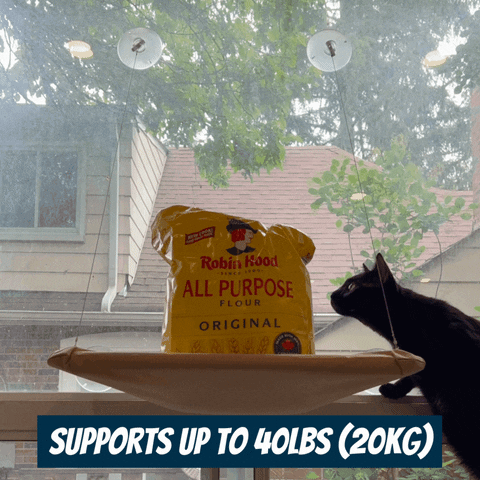 Note: Please be aware of low quality knock offs on other sites. We cannot assist you with these orders should problems arise. This product is not available in stores!!

Product FAQs
Unlike most other cat hammocks currently on the market, the Nymock™ easily supports up to 20kg (or 40lbs) of weight! In most cases, the Nymock™ can comfortably support up to 2 large cats, however, we do recommend grabbing a second one as cats are known to be very territorial.
Not at all! The Nymock™ works perfectly on any smooth finished surface from walls to windows, to stainless steel fridges if you really desired 😹
Setting up the Nymock™ has never been easier! Simply, clean your surface and attach each suction cup according to your desired height and location. Before letting your cat on it, just make sure that all air bubbles are removed prior to use.
For the best results, we recommend soaking each suction cup in warm water for a few minutes, patting each of them dry, and attaching it to a smooth and clean surface (emphasis on clean here!).
Yes! Simply slide the hammock off the bottom two suction cups and let the hammock hang parallel to the window whenever you need your curtains/blinds closed! This process can be done within a matter of seconds!
Materials: PVC, Nylon, and Stainless Steel
Dimensions (WxLxH): 15.2" x 21.4" x 21.1" (38.6cm x 21.4cm x 53.59cm)
Load: Up to 20kg (40lbs)
Shipping & Delivery FAQs
All orders will be processed within 1-3 business days and will require 7-10 days for shipping. However, depending on your location, you can expect to receive your item much sooner!
Not at all! All taxes and duties are included within the price of shipping - even when you qualify for FREE Shipping! However, if you do face any issues with duties or taxes (which most don't), please send us an email and we'll get that taken care of for you.